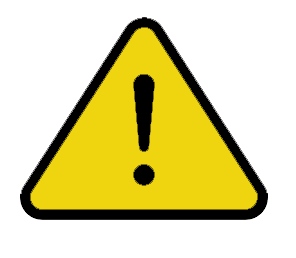 The California Safe Drinking Water and Toxic Enforcement Act of 1986, commonly referred to as "Proposition 65," requires entities doing business in California to provide warnings to consumers about significant exposures to chemicals that have been identified by the state to cause cancer, birth defects or reproductive harm. In 2016, the California Office of Environmental Health Hazard Assessment (OEHHA) promulgated new consumer warning regulations that took effect on Aug. 30, 2018 (27 Cal. Code Reg. Section 25600 et seq.). It is important that ITS evaluate what we are doing to comply with Proposition 65.
Proposition 65 has identified that if no significant exposure is occurring to a listed chemical, no warning is required. In other words, the mere presence of a chemical in a product or place does not automatically require a warning to be provided. The business should look at the average use of the product and determine if there is a cause for significant exposure to occur. If there is no chance of exposure from the intended use then no warning would be required.
Our goal at ITS is to provide our customers with safe, sensible products. Consumer safety is our highest priority and there is no risk of harm from exposure or intended use of our products. We have reviewed our products and the listed chemicals and the majority of ITS products either do not contain the listed chemicals or are well within the safe harbor levels set by Proposition 65. Below is a small list of ITS products that may contain trace amounts of chemicals in question identified in Proposition 65.
What Are the Warning Responsibilities for Manufacturers and Retailers?

The new system clarifies that manufacturers have the primary responsibility for providing Proposition 65 warnings. Manufacturers can choose whether to put warning labels on their products or to provide notices to their distributors, importers or retail outlets that a product may cause an exposure to a listed chemical that requires a warning provide warning signs or other warning materials. Manufacturers can also enter written agreements with retailers to modify this allocation of responsibility as long as the consumer receives a clear and reasonable warning before her or she is exposed to a Proposition 65 chemical.

Retailers must confirm that they received the notice and must use the warning signs or other materials provided by the manufacturer.
Products manufactured by ITS that may contain trace amounts of compounds in Prop 65:
| | | |
| --- | --- | --- |
| Part No. | Product Name | Warning |
| 481027 | WaterWorks™ Chloride Check | This product can expose you to chemicals including Mercury compounds which are known to the State of California to cause reproductive harm. For more information go to www.P65Warnings.ca.gov. |
| 482341 | PoolCheck® Salt | This product can expose you to chemicals including Mercury compounds which are known to the State of California to cause reproductive harm. For more information go to www.P65Warnings.ca.gov. |
| 481199 | ITS Complete Home Water Quality Test Kit | The Chloride Strips in this product can expose you to Mercury compounds which are known to the State of California to cause reproductive harm. For more information go to www.P65Warnings.ca.gov. |
| 487986 | ITS Water Quality Test Kit | The Chloride Strips in this product can expose you to Mercury compounds which are known to the State of California to cause reproductive harm. For more information go to www.P65Warnings.ca.gov. |
| 481297-I | Quick Arsenic Low Range | Parts of our arsenic kits can expose the user to chemicals including Mercury compounds (test strips) and Nickel compounds (Reagent 1) which are known to the State of California to cause reproductive harm. For more information go to www.P65Warnings.ca.gov. |
| 481298 | Quick Arsenic Econo | Parts of our arsenic kits can expose the user to chemicals including Mercury compounds (test strips) and Nickel compounds (Reagent 1) which are known to the State of California to cause reproductive harm. For more information go to www.P65Warnings.ca.gov. |
| 481300 | Quick Arsenic Ultra-Low II | Parts of our arsenic kits can expose the user to chemicals including Mercury compounds (test strips) and Nickel compounds (Reagent 1) which are known to the State of California to cause reproductive harm. For more information go to www.P65Warnings.ca.gov. |
| 481301 | Quick Arsenic Low-Range II | Parts of our arsenic kits can expose the user to chemicals including Mercury compounds (test strips) and Nickel compounds (Reagent 1) which are known to the State of California to cause reproductive harm. For more information go to www.P65Warnings.ca.gov. |
| 481303 | Quick Arsenic II | Parts of our arsenic kits can expose the user to chemicals including Mercury compounds (test strips) and Nickel compounds (Reagent 1) which are known to the State of California to cause reproductive harm. For more information go to www.P65Warnings.ca.gov. |
| 481304 | Quick Arsenic Econo II | Parts of our arsenic kits can expose the user to chemicals including Mercury compounds (test strips) and Nickel compounds (Reagent 1) which are known to the State of California to cause reproductive harm. For more information go to www.P65Warnings.ca.gov. |
| 481396 | Quick Arsenic for Water, Soil, and Wood | Parts of our arsenic kits can expose the user to chemicals including Mercury compounds (test strips) and Nickel compounds (Reagent 1) which are known to the State of California to cause reproductive harm. For more information go to www.P65Warnings.ca.gov. |
| 481297-5 | Quick Arsenic Low Range Mini | Parts of our arsenic kits can expose the user to chemicals including Mercury compounds (test strips) and Nickel compounds (Reagent 1) which are known to the State of California to cause reproductive harm. For more information go to www.P65Warnings.ca.gov. |
| 481300-5 | Quick Arsenic Ultra-Low II Mini | Parts of our arsenic kits can expose the user to chemicals including Mercury compounds (test strips) and Nickel compounds (Reagent 1) which are known to the State of California to cause reproductive harm. For more information go to www.P65Warnings.ca.gov. |
| 481301-5 | Quick Arsenic Low-Range II | Parts of our arsenic kits can expose the user to chemicals including Mercury compounds (test strips) and Nickel compounds (Reagent 1) which are known to the State of California to cause reproductive harm. For more information go to www.P65Warnings.ca.gov. |
| 481303-5 | Quick Arsenic II Mini | Parts of our arsenic kits can expose the user to chemicals including Mercury compounds (test strips) and Nickel compounds (Reagent 1) which are known to the State of California to cause reproductive harm. For more information go to www.P65Warnings.ca.gov. |
| 481396-5 | Quick Arsenic Mini | Parts of our arsenic kits can expose the user to chemicals including Mercury compounds (test strips) and Nickel compounds (Reagent 1) which are known to the State of California to cause reproductive harm. For more information go to www.P65Warnings.ca.gov. |