How to redeem and use your
ITS Rewards Points!

Let's talk about how to use your shiny reward points...
1. Before making a purchase on our store, you'll want to create an ITS Rewards Account. You can do this by following the popup on the homepage as shown below: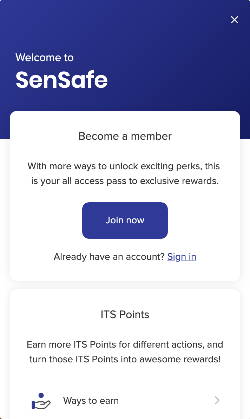 ---
2. Once you have signed up, you will start to see your ITS Rewards Points balance displayed to the right-hand side no matter where you navigate to on the website.
P.S. we give you 200 points just for signing up!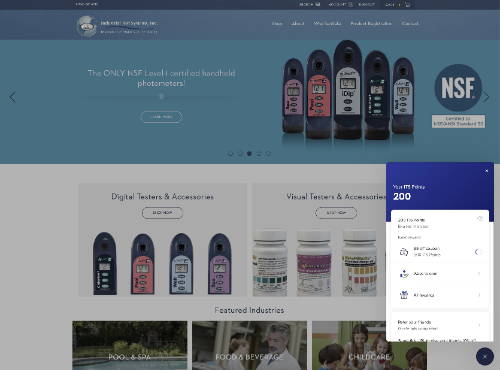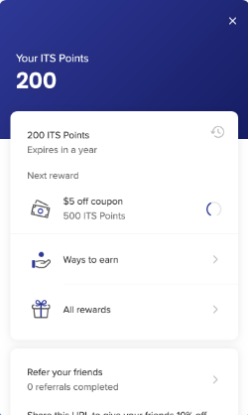 ---
3. Once you have earned enough ITS Points (through purchases, referrals, etc.) you will notice the popup box change. It will list what reward is available to you on your next purchase! In this example, the customer has 500 ITS Points available which is good for $5 off his or her next purchase.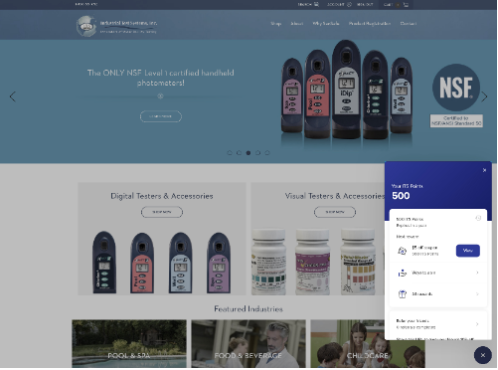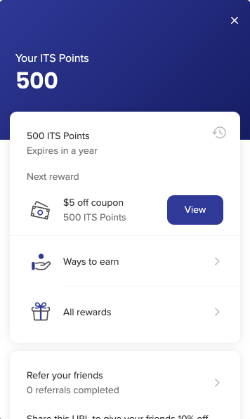 ---
4. Click on "View" next to your coupon and your unique code will generate after clicking "Redeem." Use this code on the checkout screen of your next purchase and the deduction will happen automatically!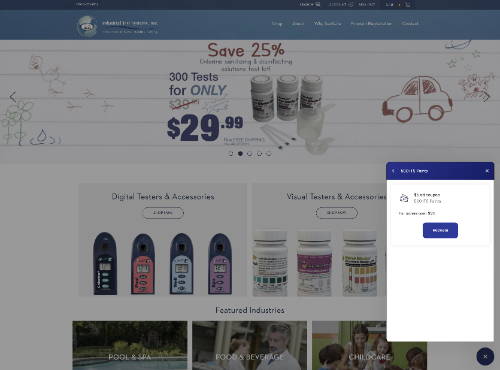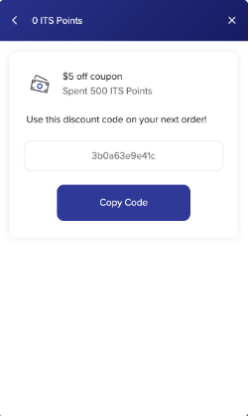 ---
Frequently Asked Questions
Yes! Your ITS Points will expire 1 year after your last points interaction.
You can earn points from signing up for ITS Points, Facebook sharing, following us on Instagram, Twitter sharing, placing an order, and even celebrating your birthday!
At which point can I use my points?
Our intervals are 500 points equaling $5 off, 1000 points equaling $10 off, and 2500 points equaling $25 off. Keep earning!
Can I cash-out my rewards if I don't want to use them in the store?
Unfortunately, no. ITS Points can only be used towards your next purchase.
Can guest accounts earn points?
Guests will not earn points towards future purchases. Signing up for an ITS Points account automatically gifts you 200 points! So why not sign up?