Free Chlorine Water Check
Chlorine Compliance Monitoring
Our strips are so accurate and precise, they have been named the ONLY EPA approved test strips on the market. This didn't just happen overnight. We've perfected these tests and crafted them to have the lowest sensitivity possible.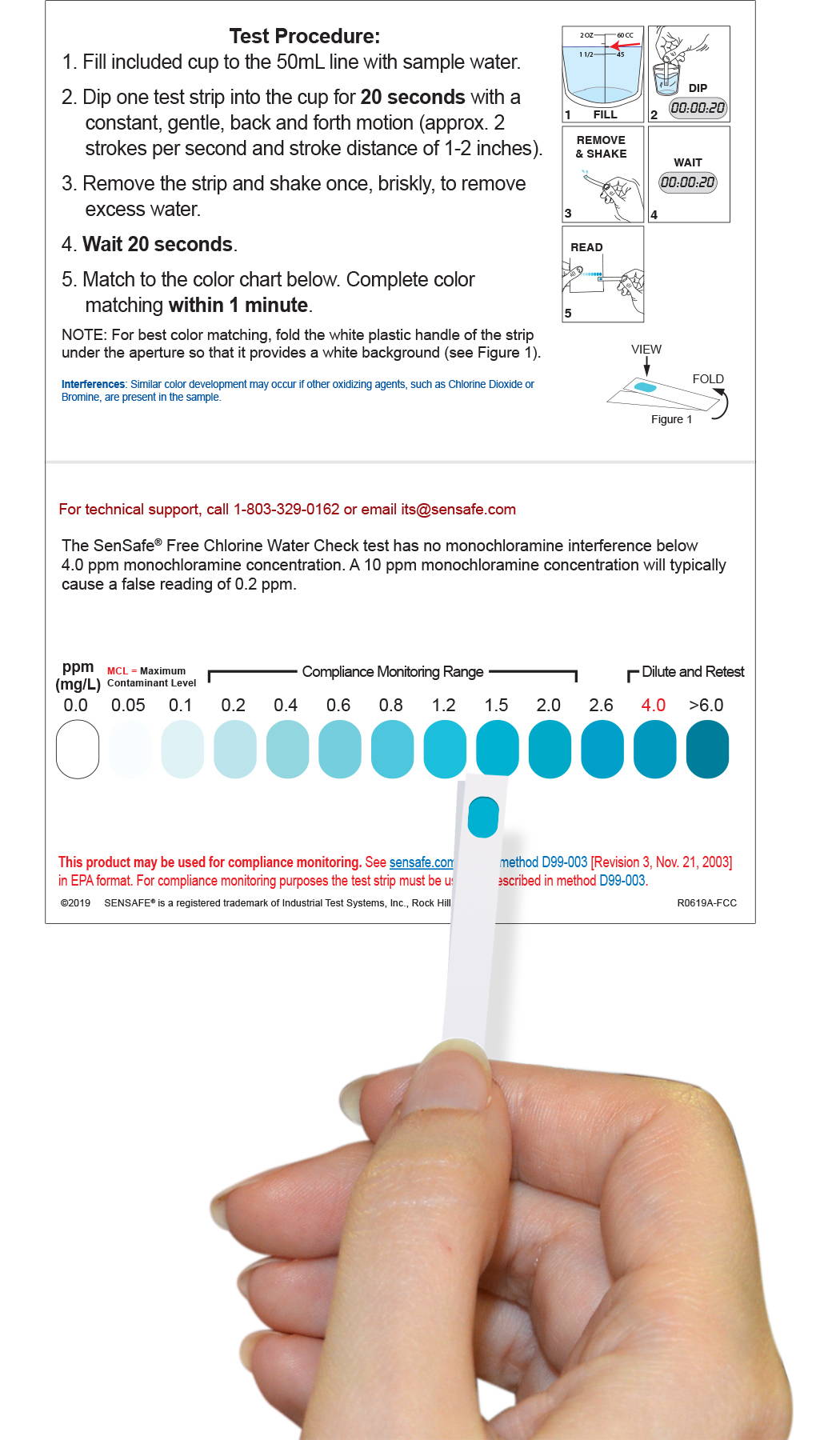 Why testing for chlorine is so important
Testing your water for chlorine is essential in many different ways. The biggest one being your drinking water. Having too much chlorine in your water can leave a bad taste in your mouth and ultimately be bad for your health.
The presence of free chlorine in drinking water is correlated with the absence of most disease-causing organisms, and therefore is a measure of the potability of water.
---
---
1. Dip the test strip in your water sample for 20 seconds using a constant back-and-forth motion.
2. Remove the strip from the sample and shake once briskly to remove excess water. Wait 20 seconds.
3. Fold the test strip and view the color through the aperture to match the closest color.
4. Read your results based on the color matching chart that is included with the test.
See how it works: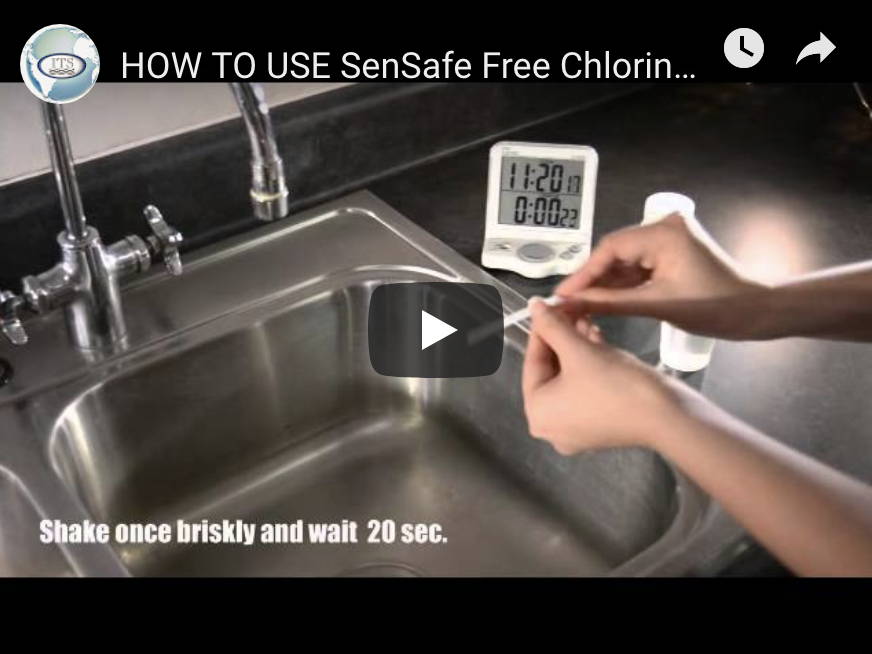 ---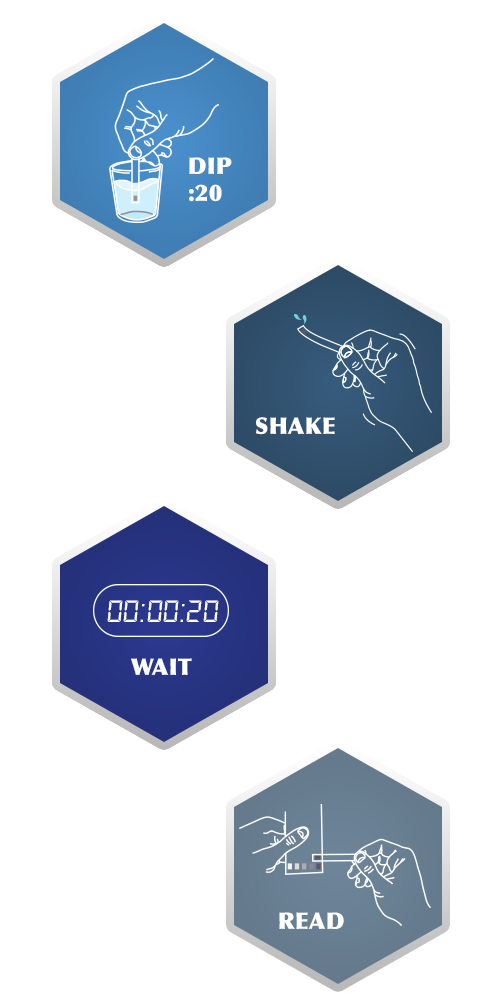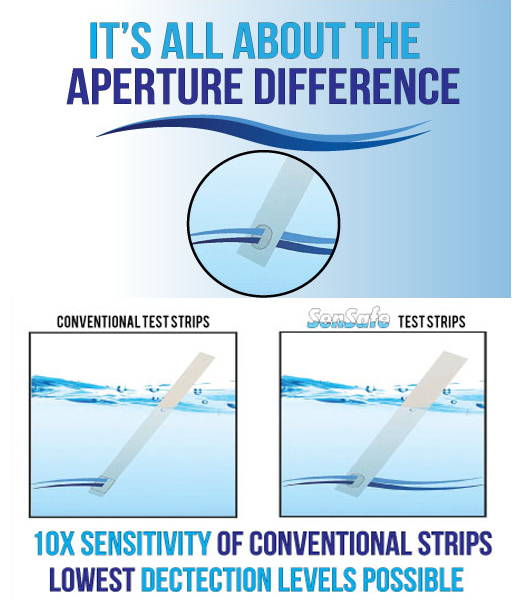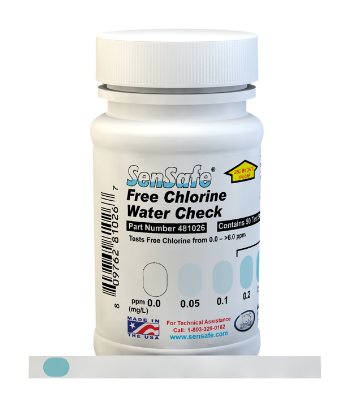 Combining sensitivity with safety is how SenSafe™ test strips got their name.
What makes our product unique is our patented aperture (window) technology. This unique design allows for the lowest sensitivity possible on a test strip.
SenSafe™ test strips, when dipped in a water sample with a back and forth motion, allow the aqueous solution to pass through the thin color indicator chemical impregnated membrane.
Coupled with this design is another feature that is unique: the SenSafe™ test strips only contains 1/100th the amount of chemical compared to most commonly used colorimeter tests.
---
---
Benefits:
Accuracy- Because there are no chemicals to mix and no instrumentation to calibrate, SenSafe® Free Chlorine Water Check minimizes user error.
Cost- SenSafe® Free Chlorine Water Check saves materials, time, and doesn't require a photometer to use.
Ease- Professional accuracy for non-technical users with no special training needed.
Time- No setup is required so results are available in a fraction of the time required by other methods.
Safety- SenSafe® Free Chlorine Water Check is classified by OSHA to be non-hazardous because of the small amount of chemicals involved.
Transport- Small and portable - making it ideal for field testing.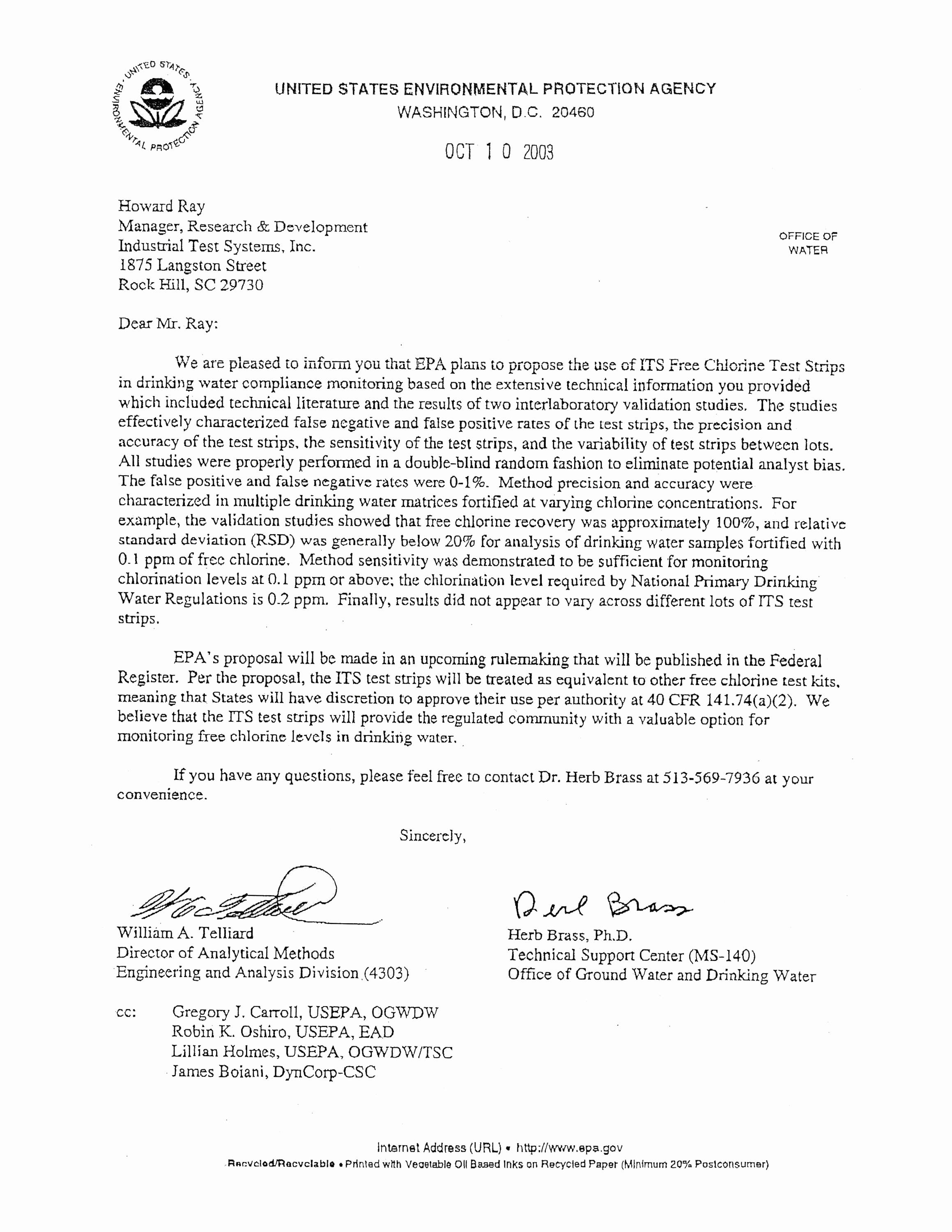 Enter your information below for your
FREE SAMPLE!